Have a look at what our satisfied customers are saying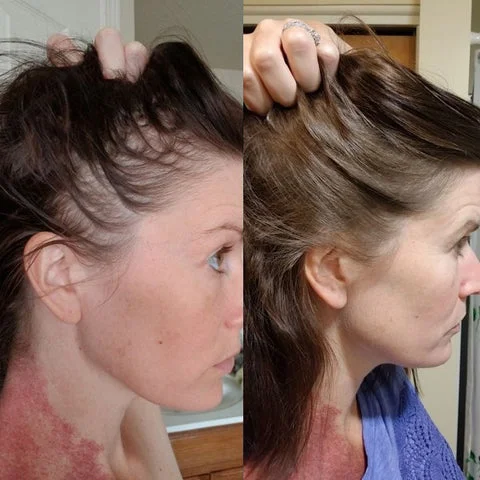 "Let me tell you, this stuff really works!! I really have very slow growing hair. I even suffered from alopecia, PCOS, and postpartum shedding and felt like I was getting bald to the touch. I tried many things in the past but they all failed me. With this Hair Growth Spray Product, my edges grew within 2-3 weeks of inconsistent use. It's been over a couple of months and I can see my full hairline now. This has helped tremendously in getting back  the length I was at before my hair became damaged. A million thanks!!"

Mindy Hoover, 34, Ocean, Jersey City, New Jersey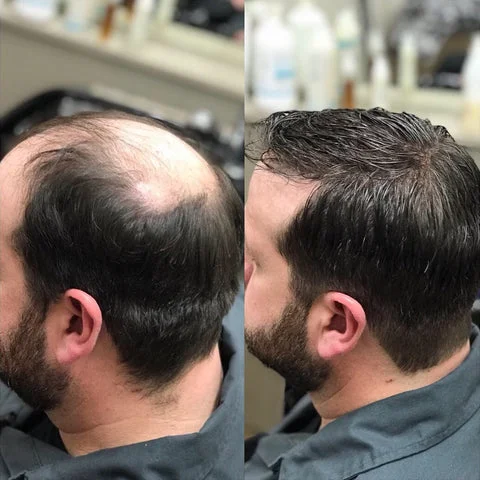 "My hair had gotten very thin at the front and receded from the hairline at the same time. I had been very experimental with the hair products that I had been using which caused severe damages on my hair and scalp. I took the leap of faith with this  Hair Growth Spray Product and it didn't disappoint me. Everyone now is saying how fast my hair is growing, with an added volume and luster. There's no way I would be getting another product for my hair except this! Absolutely happy!!"


Joseph Martin, 45, Queens, New York
2 Key Ingredients For Hair Growth 
  GINGER ESSENCE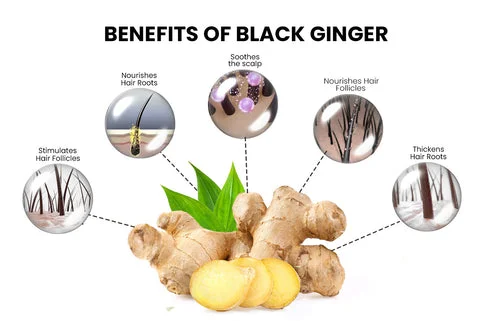 GINGER EXTRACT is known for achieving strength by providing elasticity and moisturizing hair follicles and works as an antioxidant. It also protects from breakage and split ends while working as a moisturizer to smooth out any roughness. A potent ingredient in hair care products, it is extremely rich in compounds and nutrients such as vitamins, magnesium, potassium and fatty acids that are essential for the prevention of hair loss.
 FLEECE-FLOWER ROOT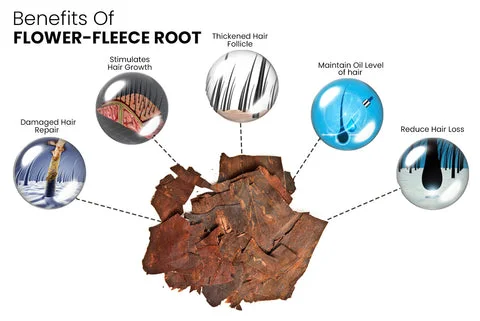 This tuber is a traditional remedy for hair loss. It contains compounds that inhibit reductase enzymes. It also helps stimulate the growth stage in hair follicles. It restores lost hair, treats premature graying of hairs, promotes fertility, and prevents the aging effects.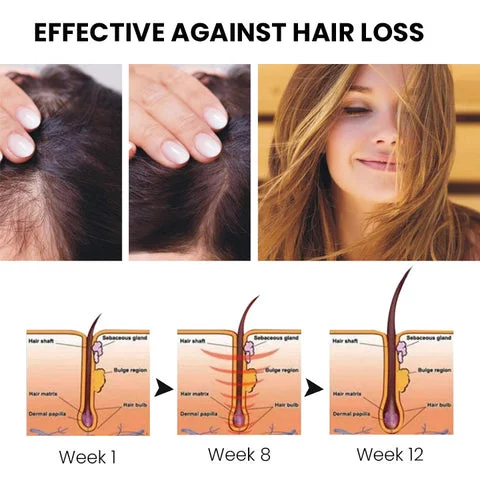 Provides nourishment and moisture to every hair strand
Keeps the scalp clean and healthy avoiding build up of dirts and dandruffs
Prevents hair loss
Stimulates  hair root and follicles for a healthier and faster hair growth
Treats acne on scalps with its antifungal effect
Can help retain the  the thickness and volume of your hair
Improves blood circulation to the scalp
Let's take a peek at Tanya's hair recovery journey using the Hair Growth Spray :
Week 1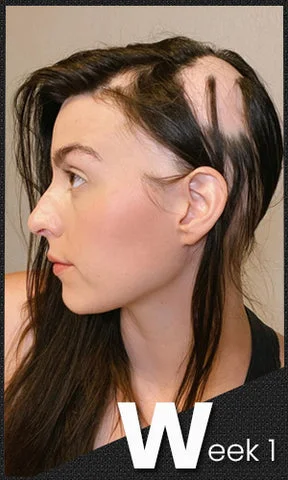 My hair falls out in huge chunks when I'm stressed. It also falls out when I use the gentlest of products. I tried a lot of products for hair loss and thinning but they always fall short of what I expect for them to do. Then a friend recommended this  Hair Growth Spray Product and I immediately tried it. Now I can see little hairs starting to grow in just over a few days of constant use.

I can see the hair is really starting to grow. My hair became less dry and brittle. I'm now able to soak my hair in conditioner and only one or two strands of hair fell off! This is a great step because I'm not able to condition my hair, which leads to it drying out badly! I can now use hair conditioners without hair fall side effects.

Week 12

A full head of hair and I'm able to color and style it! My hair has never felt so lively and strong. It can now handle hot oil treatments, coloring, bleaching, teasing, rolling- and not a single strand of hair fell off! I'm also loving the full volume my hair has. It really gives "life" and "oomph" to my outfits- I look so gorgeous no matter what I wear! All in all, this is a great product for those who have bald spots, thinning, and brittle hair. Actually, it's perfect for anyone with or without hair problems!

Tanya Malcolm, 35, Detroit, Michigan

   How to use ?
Thoroughly wash and dry your hair.
Spray 2-3 pumps on your scalp.
Gently massage your scalp for 2-3 minutes until the product has been fully absorbed.

Do it twice a day after washing your hair.

Use it daily