Massagers for Neck and Shoulder with Heat Simulate
Massagers for Neck and Shoulder with Heat Simulate
The Heat Simulation Neck & Shoulder Massager is an innovative massage device that offers soothing relief from muscle tension and pain in the neck and shoulder area. Designed to mimic the movements of an expert human hand, this massager uses deep kneading and gentle heat technology to relax tense muscles and improve blood circulation. Whether you work in front of a desk all day or simply feel muscle tension, this massager is the perfect choice to relax and revitalize.


FEATURES:

Simulation of the human hand: The massager is equipped with ergonomic massage rollers that mimic the kneading and pressure movements of a human hand, providing a realistic, soothing massage sensation.
Soothing heat: The built-in gentle heating function helps to further relieve tense muscles by improving blood circulation in the targeted area, providing warm, comfortable relief.

Important acupuncture points: The massager is specially designed to target key acupuncture points in the neck and shoulder area, promoting effective relief from muscle tension and stress.

             
Easy to use: The unit features simple controls that let you adjust massage intensity and heat to your preferences, offering a personalized massage experience.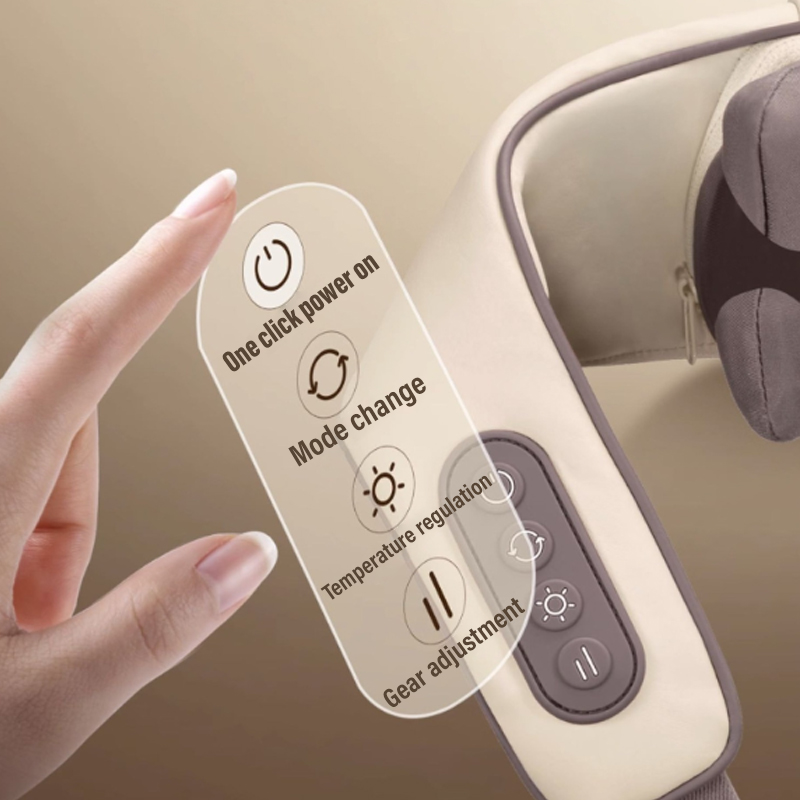 Quality materials: Made from durable, skin-friendly materials, this massager is designed to last and withstand regular use.

TECHNICAL SPECIFICATIONS :

Material: ABS
Power mode: charge type
Weight: 1100g
Battery capacity: 2000 mAh
Rated voltage: 5 V
Rated power: 26 W
Charging interface: Type-c
Battery life: ≈ 70 minutes
Gearing/Force: two modes/two forces

PACKAGE INCLUDES


Heat simulation massager for neck and shoulders
Power cable

Detailed user manual