CIARASCOT RelaxSleep PRO™
CIARASCOT RelaxSleep PRO™
Have you any of the following problems


 Trouble falling asleep
 Insufficient sleep duration
 A poor quality sleep
 A non-recovering sleep
 A sleep accompanied by fatigue, drowsiness, concentration problems, irritability.
 A time difference at bedtime and/or when you get up
 You are suffering from anxiety
 You are depressed
 You suffer from sleep apnea
You are suffering from insomnia



Consequences of untreated insomnia

Insufficient sleep has heavy and harmful consequences on health:

- A decrease of the vigilance and the cognitive functions with a major risk of road accident or industrial accident;

- An increase in the risk of developing metabolic diseases (obesity, diabetes, etc...) and cardiovascular pathologies;
- A decrease of the immune defenses;
- An acceleration of the aging process.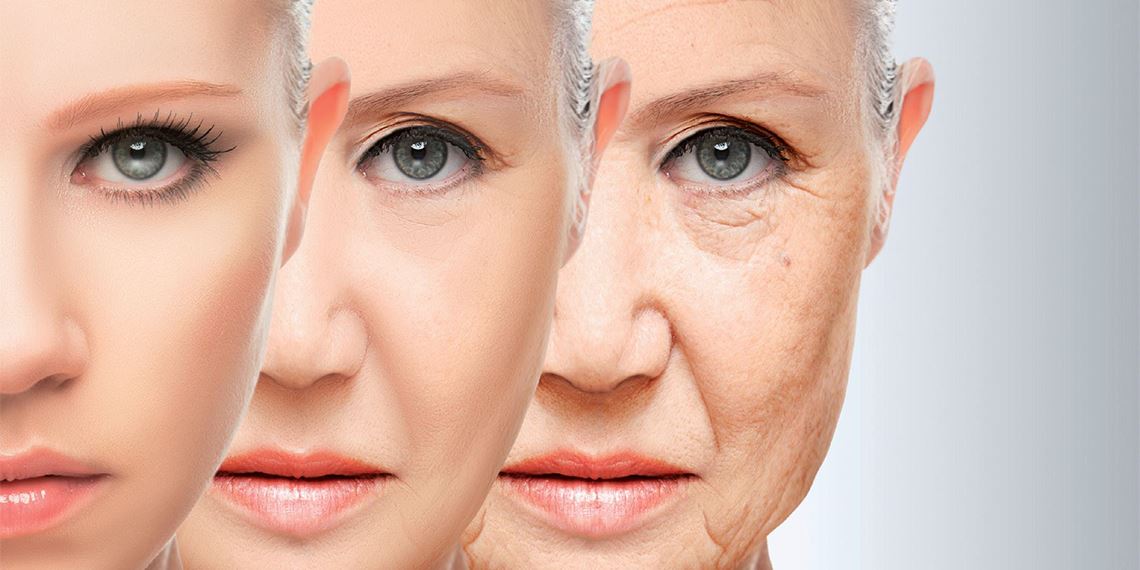 Don't wait for your condition to worsen, anticipate now by using RelaxSleep Pro, it is an effective sleep aid that guarantees 100% a normal return to sleep.
Recommended by specialists, RelaxSleep Pro has been designed to

- help relieve insomnia,

- help relieve mental stress,

- help relieve anxiety 
- help relieve depression

- be easily transportable for use when traveling or at home.

by means of  electrical cranial stimulation (CES) and micro-currents.

Equipped with an LCD screen to display information including time remaining, intensity level, operating mode and battery life.
FREQUENTLY  ASKED  QUESTIONS
Are there any dangers to using RelaxSleep PRO™?
Rest assured that the stimulation provided by RelaxSleep PRO™ is specifically developed to be completely balanced in the body. Therefore, it is completely safe to use. RelaxSleep PRO™ also has a safety feature that automatically falls asleep after 20-30 minutes (the time it takes you to fall asleep). If you are awake, you can simply turn it off for a second session and it will put you to sleep this time with certainty.
At what age should you start using RelaxSleep PRO™?
You can benefit from RelaxSleep PRO™ as young as 7 years old.
How  to  use ?
Hold RelaxSleep PRO™ face down with the metal plates touching the palm of your hand.
Press the power button to start the unit.
Adjust the intensity to the left or right.
Why does RelaxSleep PRO™ have to fit in the palm of your hand?

RelaxSleep PRO™ should be placed on the palm of your hand because that is where your "Lao gong" acupuncture point is located. This acupuncture point is directly connected to the nerves in the brain. If the point is stimulated, an instinctive process of deep relaxation starts after about 3 minutes. This allows you to fall asleep quickly and comfortably for a peaceful sleep.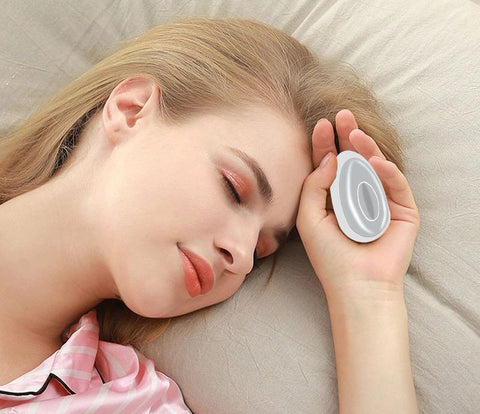 100% Recommended by specialists who guarantee that there are :

- NO CHEMICALS OR SIDE EFFECTS
- NO HARMFUL EFFECTS ON THE BODY WITH REGULAR USE

 Features:

1. With the radio wave therapy, you can stimulate the cerebral cortex by microcurrent, regulate your emotions, fall asleep easily and quickly and have a better sleep.

2. The appearance is exquisite, the shape is mini and the ergonomic design allows you to hold on for a long time without feeling tired.

3. Adjust the speed with a button, you can set 12 speeds and you are free to choose the mode you feel most comfortable with.

Specification:

Material: ABS material + 304 stainless steel

Color: Blue, Gray , Yellow , White
Net weight: 29g

Product size: 6.8 x 4 x 3.7 cm.

Package size: 10.4 x 9.4 x 4.1 cm.

Rated voltage: 3.7V

Battery capacity: 200MA

Power rating: 1W

Power input parameters: 5V/1A

Speed: 12 speed settings


Package included:

1 * sleep meter

1 * lanyard

1 * USB charging cable

1 * manual
1 * Packing box